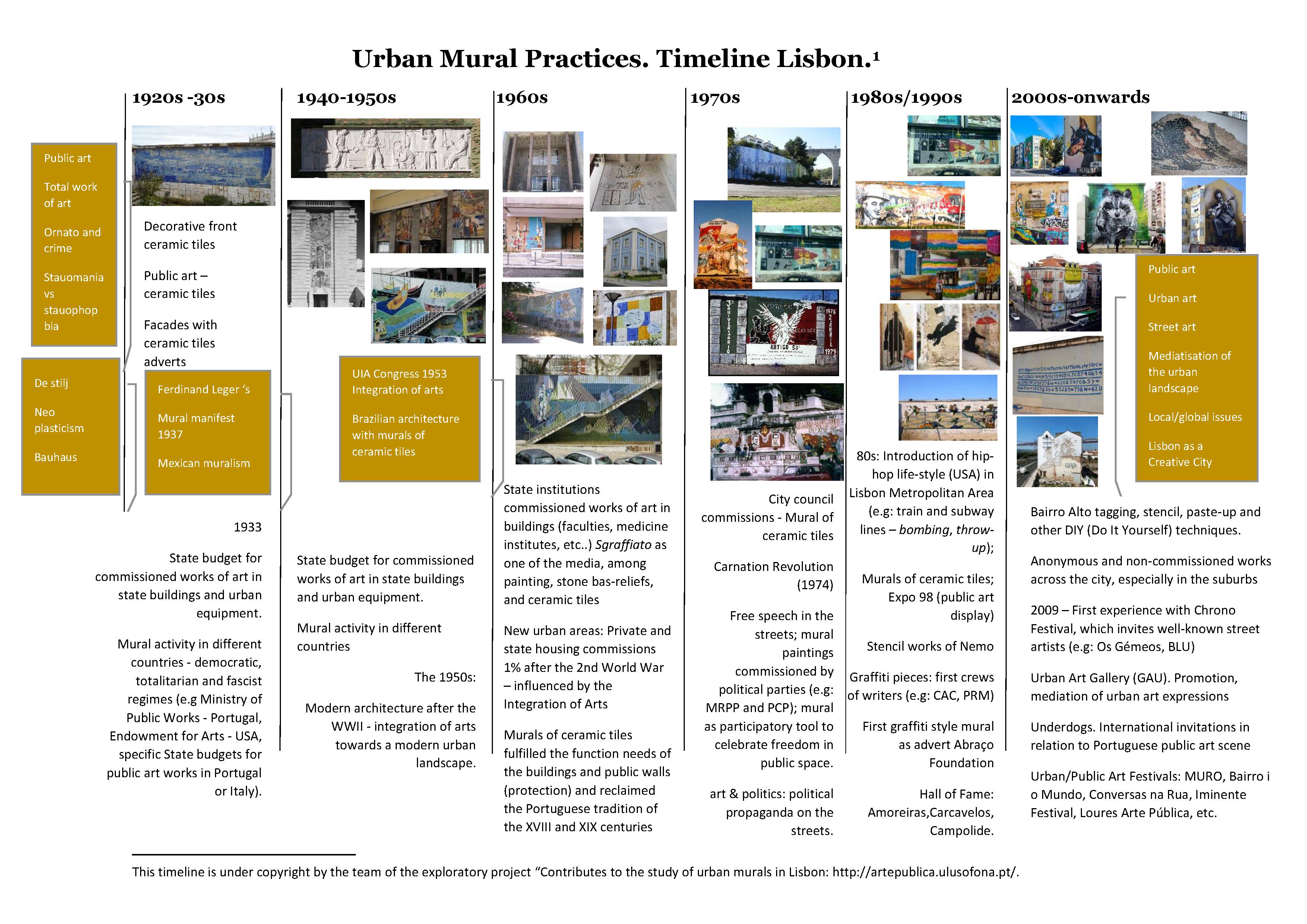 Urban mural practices | Timeline of Lisbon
The team of the exploratory project created a timeline referring to the key moments of urban mural production in the city of Lisbon, Portugal. Starting in the beginning of the 20 th century, the inventory highlights the main mural movements across both 20 th and 21 st centuries.

According to the investigation took forward by the team, this timeline validates our theory concerning a shared European mural legacy, which influenced society and the changes in public space across both centuries. Given the three main dimensions considered – contexts, interventions, and ways of engagement – the team agrees that the mural movements tend to influence each other, contributing to new styles, languages, and forms of appropriation of the public space. From the three-dimensional technique to the assemblage, there are a wide range of discourses cohabiting the city of Lisbon and its urban landscape. The peripheries were also object of interventions following these mural typologies, which resulted in a continuous lineage of mural representations. The creative processes are determinant to identify and interpret mural practices, since every artistic community engages with the cities' landscapes according to different artistic and cultural backgrounds. Past and present interventions show us how specific historical, social, political, economic, and cultural moments shaped the production and artistic creation, especially the urban art practices, since they interplay with the urban environment. The team see this timeline as a contribution to the study and positioning of urban mural practices, whose model can be replicated in several European cities, giving rise to a critical and reflexive network of research on this subject.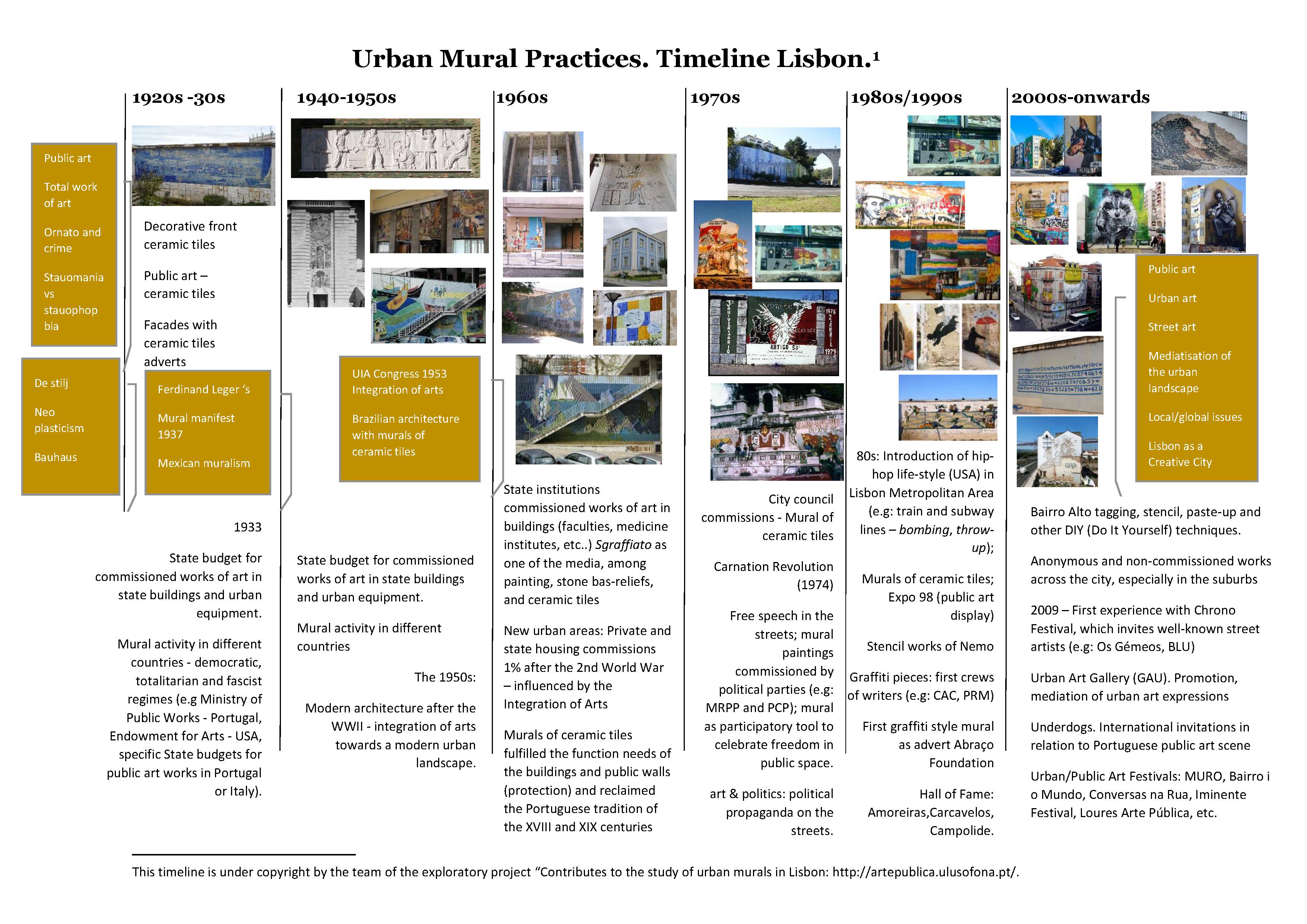 Full size image
Tags: city, lisbon, timeline., urban art practices, urban mural