Team
Helena Elias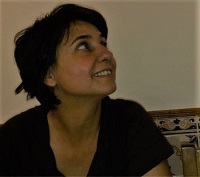 Assistant Professor at Lusófona University, School of Communication, Arts, Architecture and Technology of Information and researcher at Cicant, where she coordinated the project Public Art within the cultural relationships between Portugal and Brazil.
In 2007, she was awarded with a PhD in Public art, at the Faculty of Fine Arts of Barcelona. As an artist, teacher and researcher, she has been articulating her teaching with her art practice, along with the publication of several papers and workshops, in conferences proceedings, journals and book chapters. Awarded with an FCT grant, she is currently a post-doctoral research fellow in artistic studies at the Faculty of Fine Arts, Lisbon, and at Vicarte research centre.
---
Inês Marques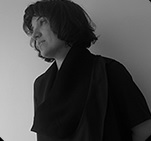 Born in Lisbon, in 1976, Inês Marques works as an Assistant Professor in ECAATI – ULHT, mainly in the areas of Drawing, Urban Design, Arts and Education.
Holds a PhD from the University of Barcelona with an investigation concerning art and housing in Lisbon, as well as an MA in Urban Design from the same university. During her PhD, she was awarded with a doctoral scholarship from FCT – Foundation for Science and Technology.
---
Constança Vasconcelos
Associate Professor at Universidade Lusófona, in the Department of Design and the Head of Master degree in Teaching Arts.
She holds a PhD in Planning/Architecture from the University of Salford, United Kingdom. She is member of the E&D Research unit CICANT – Center for Research in Applied Communication, Culture and New Technologies, under which she has published several articles in national and international conferences focusing on design and the teaching of arts.
---
Catarina Valente
PhD student and researcher in Media Arts, at ULHT-CICANT.
She holds an MA in Culture and Communication, from the Faculty of Letters of Lisbon, with a dissertation about the role of women in public art. She is the founder of the Graffiti Map of Amadora, a digital platform holding the curatorship of a collection of urban murals in the city of Amadora, Lisbon. Since 2014, she collaborates with Amadora's City Council in the production and curation of the artistic project "Conversas na Rua".
---
Isabel Barbas
PhD student in Architecture at ULHT. She develops a multi-faceted oeuvre consisting of installations, art, design and architectural projects. She holds an MA in Drawing, by FBAUL. In 2004, she founded her first studio with a colleague in Madrid where they started making urban light installations, product design, architecture and art projects. In 2008, she founded her own studio in Lisbon, MAGstudio, were she works and investigates within the constant influx of the varied artistic strategies.